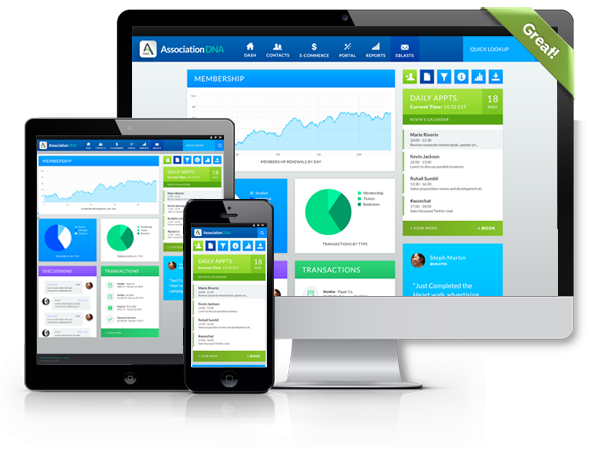 Covid-19: The Case for the Cloud-Based AMS
The pandemic took everyone by surprise. Associations who had staff coming into the office daily suddenly had to restructure operations so people could work from home.
Three technology prongs determined how smooth – or painful – this process was.
Was a cloud-based membership system in place?
Did the organization have either have cloud-based file storage or virtual private network (VPN) in place for storing secure files?
Did the home workspace, including computers and Internet connectivity, enable staff to work from home effectively?
Associations that use our membership database system, Association DNA, could immediately empower staff to work from home because our system is 100% cloud based. Right from day-1 of working at home the association staff could:
update member accounts,
generate invoices and manage transactions
send eBlasts
update their website
add news stories (with many releasing urgent covid-19 communications)
manage events (pivoting to virtual solutions)
issue refunds for cancelled events and
generate reports
Covid-19 has shown us that we face a new reality for working that is likely to stay in place for some time. We are even hearing from some associations that they plan to continue working from home, even after restrictions are lifted.
A cloud-based database is a must for anyone working from home. Even if your association has a VPN, the performance lags one experiences when trying to have staff access a legacy database through a VPN is extremely frustrating.
Covid-19: The Case for the Cloud-Based AMS
Association DNA Content Writing