Biz-Zone Acquires BizZone.com Domain with Assistance from Name Ninja
June 2, 2014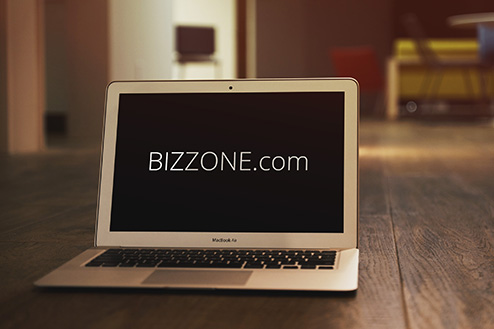 After 15 years Biz-Zone has acquired the bizzone.com domain name thanks to the assistance of domain acquisition experts Name Ninja.
When Biz-Zone was first founded the unhyphenated version of our name was already registered. As the domain name was not in use we inquired about the possibility of purchasing it, but were told it would cost $14,000. We chose to work with the name we had.
We noted with interest that the domain had been purchased by a company in New Zealand in the mid-2000s. However, the success of their venture was relatively short-lived and once again the domain went dormant.
Recognizing that domain acquisition is a nuanced process, we decided to reach out to Name Ninja, a domain name acquisition company, for assistance.
Name Ninja specializes in helping organizations get the domain names they want. Bill Sweetman, President of Name Ninja, describes his services as, "a cross between detectives and hostage negotiators."
Name Ninja's monitoring service watched the bizzone.com domain and to our good fortune, it soon came up for auction.
"If the current owner of a domain name decides or forgets to renew the domain name, that domain name may end up in what's called, 'an expired domain name auction,' which was the case with BizZone.com," says Sweetman.
"Every day tens of thousands of domain names expire and are eventually put up for auction… if you look hard enough you might find some great domains to acquire at a very low price."
When the auction began, Sweetman knew how to time the bidding to minimize the impact on the domain's final purchase price. In the final hours he was ready to compete, set-up with two computers, a smartphone and multiple internet connections.
The online auction had started with six other bidders. In the last hours it was down to the Name Ninja and one other. After some intense bidding that saw our final bid placed within seconds of the end of the auction, Sweetman had the success we needed, winning the auction for a fraction of our maximum budget.
As a result, you can now reach our company through either the original biz-zone.com domain or our newly acquired bizzone.com domain.
"We are thrilled with the assistance Name Ninja provided," says Julie King, Biz-Zone's President & CEO. "Name Ninja knew just when to act and this has enabled us to achieve a goal that has eluded us for years."